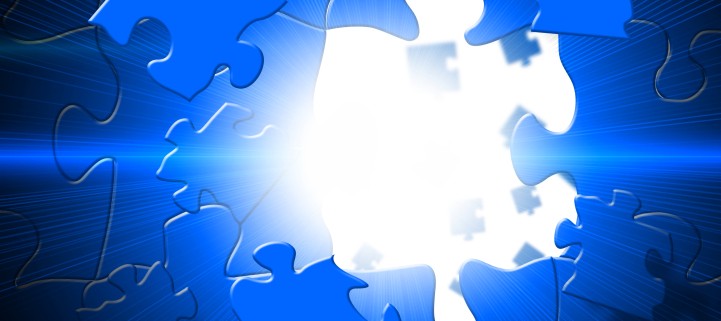 I just came across this great infographic on Educatorstechnology.com on Bloom's Digital Taxonomy.



It shows us: 
1. Bloom's Taxonomy and the process of learning  
2. Overlays Webb's Depth of Knowledge so that they complement each other.
The distinction between the two learning theories is that Bloom's shows us the process of acquiring knowledge and is related to the actually 'doing' of learning, whereas DOK's theory is a reference as to how learning and knowledge is integrated.
Why is this important? The two work together independently, but also complementarily. We need to know how children are acquiring knowledge, but at the same time we need to understand how they learn so that we can effectively design educational programs that can be differentiated and individualised to suit each child.
This infographic is especially beneficial for us when we are designing appropriate programs for children who are on the Autism Spectrum. Many kids on the Spectrum are particularly good at Recall and Reproduction of ideas and knowledge but struggle with Analyzing and then Applying this knowledge in another context or forum.
We can take what children on the Spectrum know and with purposeful and meaningful programs extend them to the Higher Order of thinking skills by helping them to think strategically and with reason. Kids on the Autism Spectrum need to understand the order of things; they tend to think in 'systems'; and need information 'chunked' for them, so that they can put it all together to be make sense.
For example, children may have extensive knowledge about trains and can recite knowledge and facts about trains, train mechanics, train routes etc, but are likely to struggle transferring this knowledge in another context. Using lots of visuals, technology, video, images etc. we can help these students transfer what they know into a story; or creative video using an app like iMovie; or their own infographic demonstrating the way an engine works. So rather than just reciting facts, we can help them to share those facts in a meaningful way.
I believe most children on the Autism Spectrum are capable of the higher order thinking skills, it's understanding 'how' they can apply their 'thinking' that helps us as educators. I think the Strategic Thinking and Reasoning component of the DOK model is the most pivotal for students on the Autism Spectrum because without being able to reason and make sense of the information they cannot integrate that knowledge and then extend that knowledge beyond just recitation of facts. This is a vital step in learning for these kids.

I have put together some great resources on Bloom's Digital Taxonomy and how it applies to using iPads for autism education. Follow the links to find out more or email me at karinabarley@gmail.com
http://digitallearningtree2.com/wp-content/uploads/2014/11/kozzi-elements_of_the_puzzle-721x721-2.jpg
721
721
Karina Barley
http://digitallearningtree2.com/wp-content/uploads/2013/10/DLT_NEW_LOGO_BRANDON.png
Karina Barley
2014-12-05 12:29:56
2014-12-08 08:46:39
Bloom's Digital Taxonomy, Depth of Knowledge, and Autism Education